3 Wheel with Flash Wheels Scooter for Kids
One-button folding, 5cm wheels, four-speed handlebar adjustment
Widen the 5cm flash pu wheel, grasp the ground and thicken the silent and smooth bearing, glide smoothly and enjoy childhood
Safety anti-collision front, 27CM widened and large wheelbase
Various roads, stable and safe
Smart Gravity Steering System
Integrated linkage operation lever, need to rely on the baby's own gravity
Flexible steering, left and right brain coordination, exercise baby's sense of balance
Travel easily and stress-free
One-click folding storage without worry
The scooter is pulled and folded, and it is easy to store and travel!
Four heights can be adjusted freely to suit babies of different ages
A car from 2 years old to 10 years old.
Widened and enlarged anti-skid pedals for more stable driving
All for safety
70kg bearing weight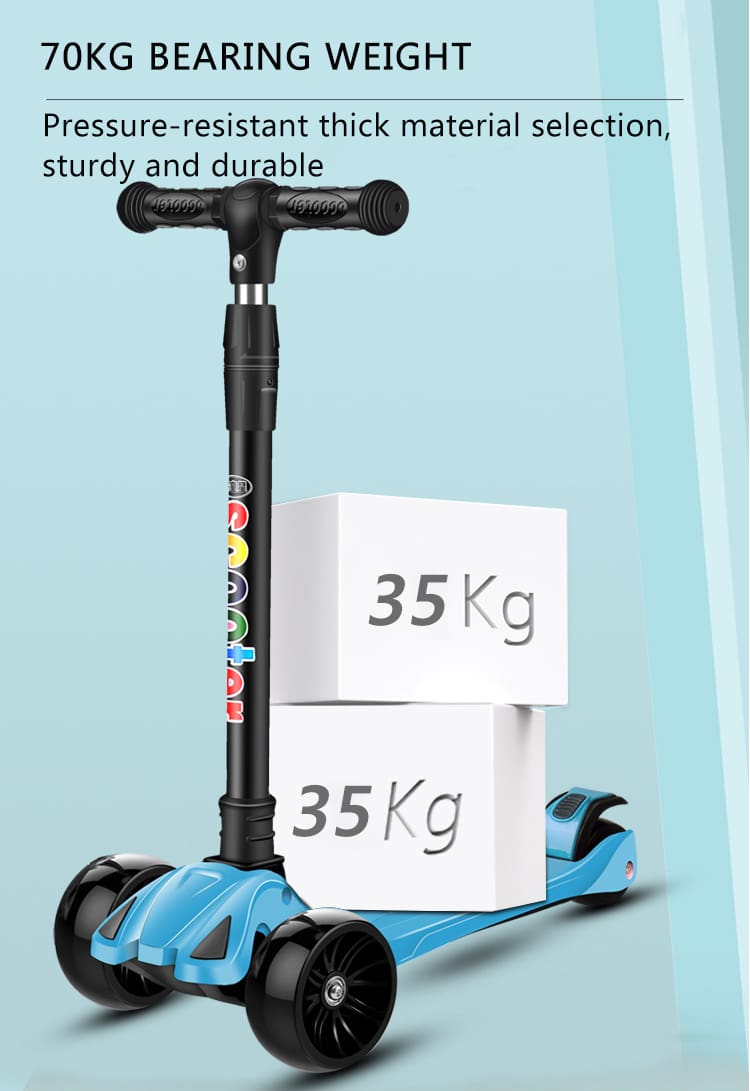 The brakes are cushioned with just a light pedal.
The fully wrapped foot brake system prevents the baby's feet from getting involved in the wheel, making it safer.