Who are the Disney Princesses? They rocked our childhood through various Disney Princesses animated films and have become iconic heroines for many generations of children. The very first Crowned Head was born in 1937 with the first Disney Princesses animated film: Snow White. Since then, many new heroines have joined the very closed club of Disney princesses. You see them in the Disney movies, but do you really know the Disney Princesses? Today, the GYOBY TOYS blog invites you to learn more about them and their magical adventures.
HOW DID YOUR FAVORITE CHARACTERS BECOME DISNEY PRINCESSES?
You probably didn't know it, but there is a whole list of conditions for one of your favorite Disney characters to become an official Disney Princess. But then, you are probably wondering: how to become a Disney princess?
1. FIRST OF ALL, THEY MUST PLAY A LEADING ROLE IN A DISNEY ANIMATED FILM.
However, an exception was made for Jasmine. She had a secondary role in the cartoon Aladdin, but this role being essential for the history of the film, she was able to integrate the list of Official Princesses.
2. BE HUMAN (OR BECOME HUMAN, AS WAS THE CASE WITH ARIEL, THE LITTLE MERMAID)
It is for this reason that certain heroines, yet considered as Princesses in animated films, are not part of the official list, such as Kiara (The Lion King) or Atta (1001 Pattes).
3. NOT MAKING YOUR FIRST APPEARANCE IN A DISNEY MOVIE SEQUEL
For example, Melody, the daughter of Prince Eric and Ariel (The Little Mermaid), who was born in the second opus of the film The Little Mermaid, will never be able to enter this list.
4. HAVE HAD GREAT SUCCESS IN THE CINEMA
When they enter the official list, the new princesses even have the right to a real coronation ceremony during which they officially enter the very closed circle of Disney Princesses.
WHAT ARE THE DISNEY PRINCESSES CALLED?
There are currently 12 princesses in the list of official Disney Princesses :
Snow White
Cinderella
Aurora (Sleeping Beauty)
Ariel (The Little Mermaid)
Belle (Beauty and the Beast)
Jasmine (Aladdin)
Pocahontas
Mulan
Tiana (The Princess and the Frog)
Rapunzel
Merida (Rebel)
Moana
You might be wondering why Anna and Elsa (Frozen) aren't on this list . Quite simply because they are no longer Princesses, but Queens.
ALL THE DISNEY PRINCESSES AND THEIR CHARACTERS
But who really are these generous heroines with a big heart who have made children dream and who continue to make all children dream? We present to you all the official Disney princesses and their character .
---
SNOW WHITE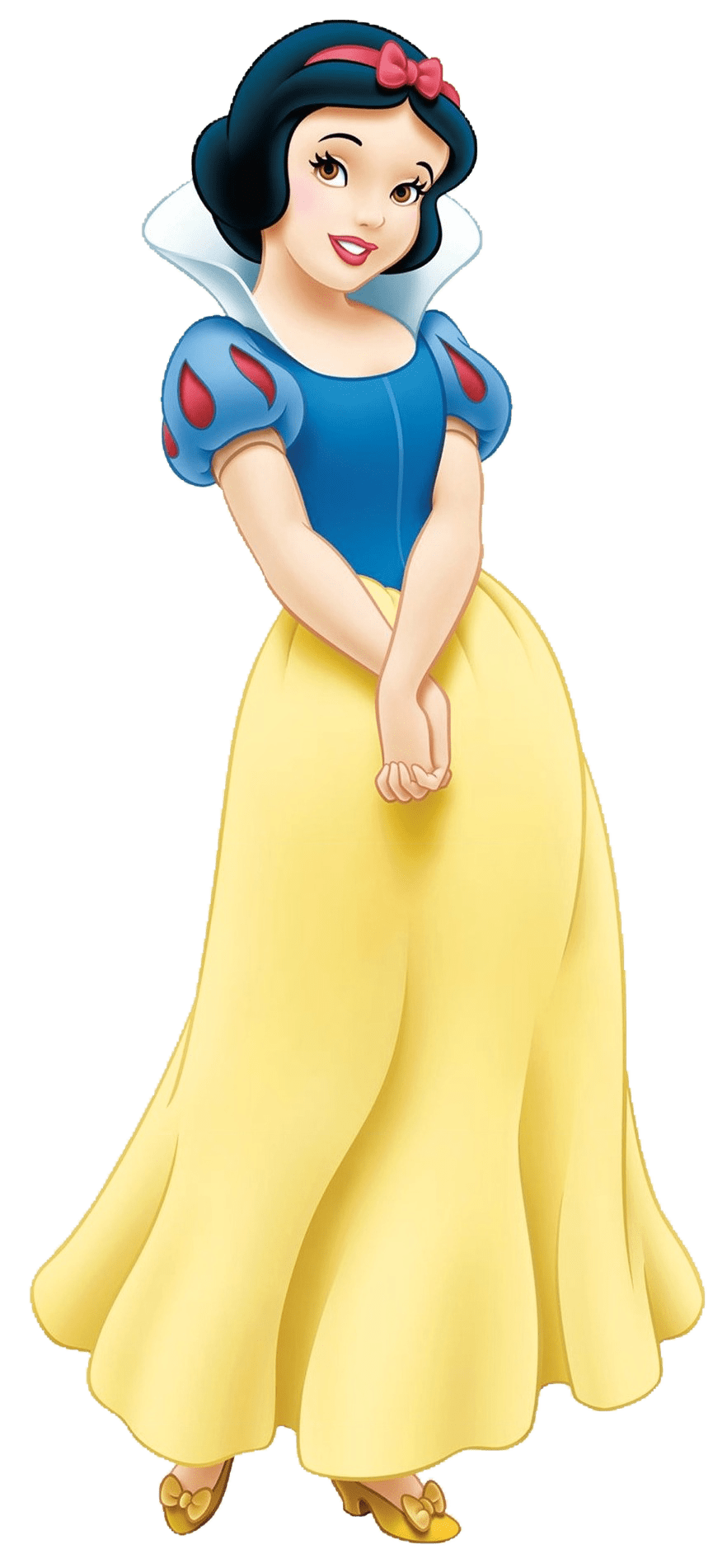 Appeared in 1937, she was the very first princess in a long line.
In the film, she wears a blue corset dress with puffed sleeves and a white ruff as well as a yellow petticoat. Snow White sports short wavy hair adorned with a red ribbon, her white skin and red lips have become iconic.

Personality : Snow White is a calm princess with a gentle , generous , optimistic and resilient nature . She has a pure heart, just and full of compassion even with those who treat her unfairly (like her mother-in-law the Queen). She is a cheerful and friendly young woman , who likes to take care of others (as she does for example with her friends the 7 Dwarves).
---
CINDERELLA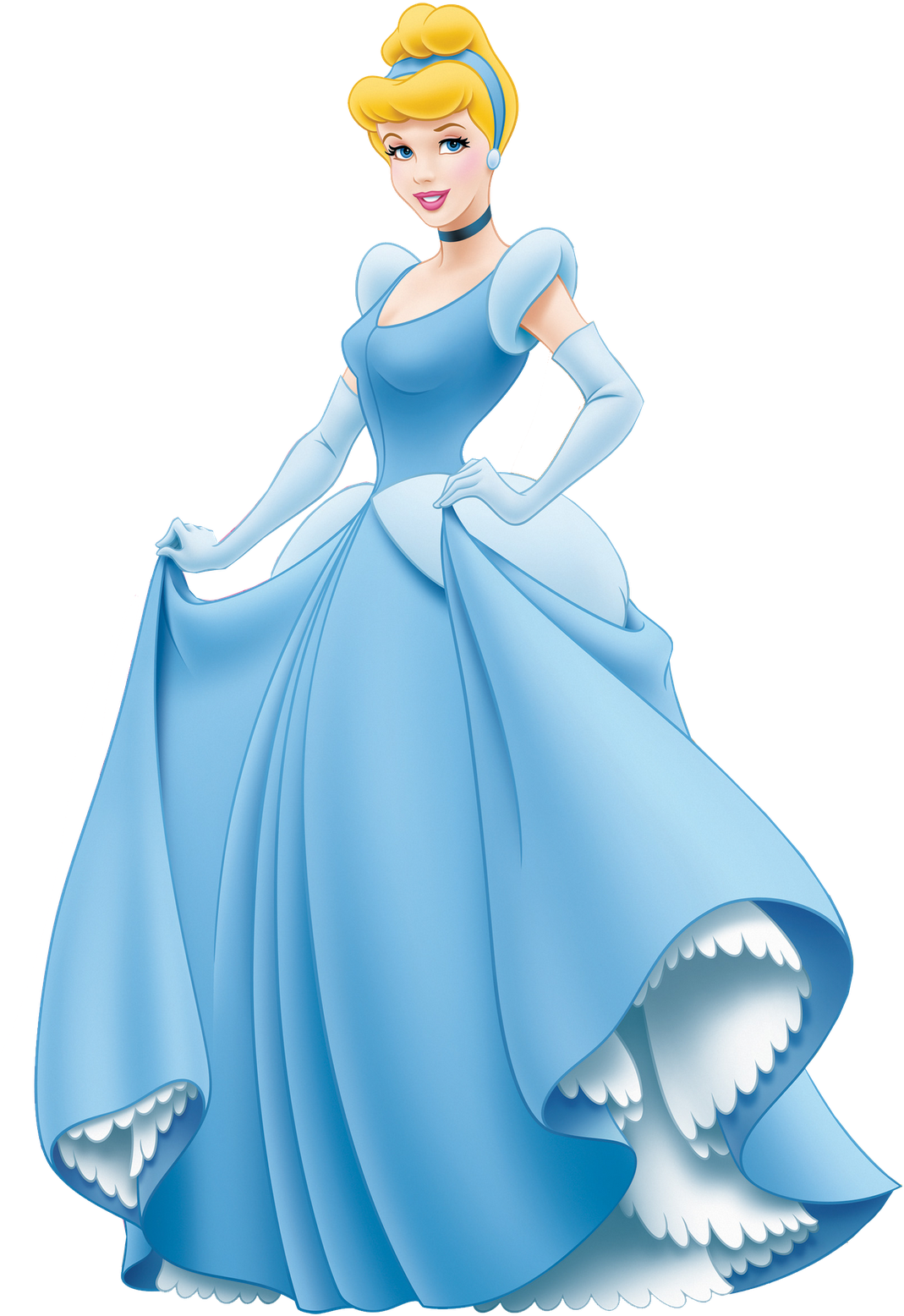 The pretty and graceful Cinderella is one of the most famous Disney princesses. She will be remembered by everyone thanks to her beautiful blonde hair raised in a bun and adorned with a blue headband to match her magnificent blue ball gown.

Her character: Cinderella is undoubtedly a courageous , strong and determined young woman who accepts her difficult situation (with her stepmother and her stepsisters Anastasia and Drusilla) while keeping her heart full of hope. She works hard to achieve all of her dreams, which makes her a true role model .
---
AURORA (THE SLEEPING BEAUTY)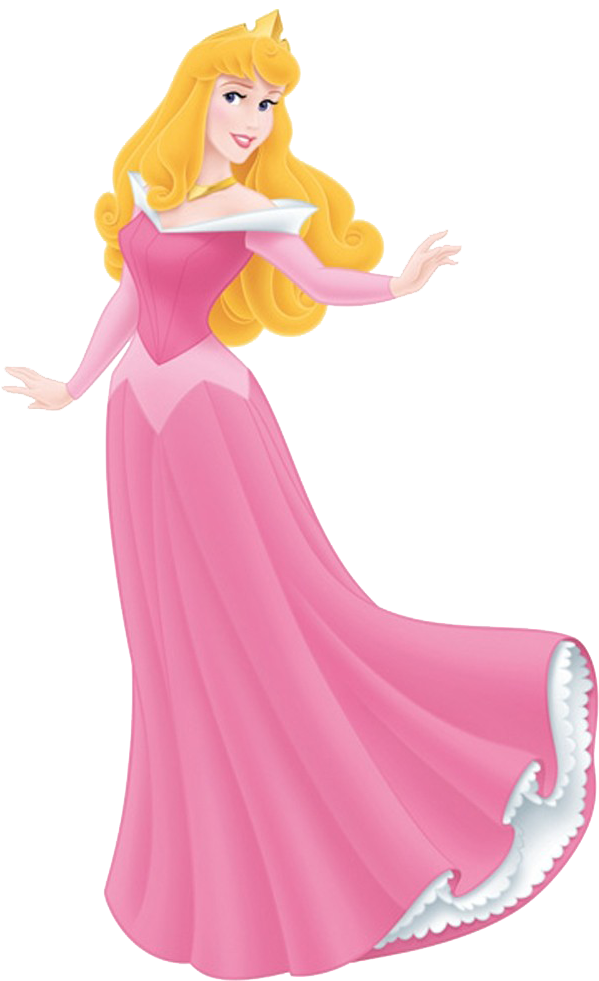 Having received the gift of grace by one of her godmothers, Aurora is a beautiful princess with long blonde wavy hair with bangs.

As she lives hidden in a barn, she sports a peasant outfit with a black bodice over a beige shirt and wears a brown skirt. Her hair is styled with a black headband. When she wears her princess outfit on the other hand, she wears a beautiful pink dress and a gold tiara .

Her character : Aurora is a happy and funny princess , with a sweet and dreamy temperament . She is a very elegant and gentle young woman who enchants everyone she meets. She is always positive and cheerful and is very caring with
---
ARIEL (THE LITTLE MERMAID)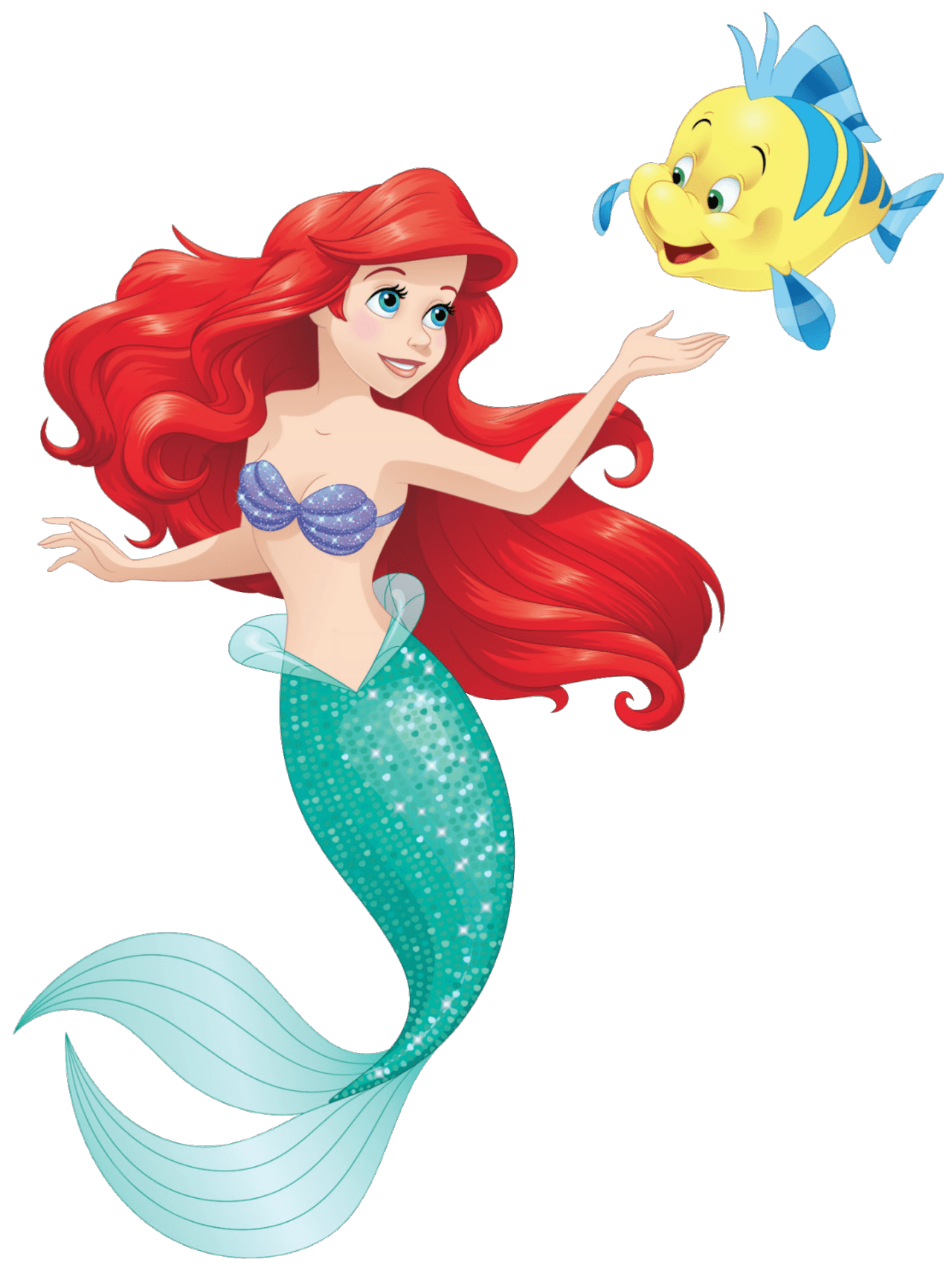 Ariel, the daughter of King Triton is a pretty mermaid with a green tail and a purple shell bra. She has long red hair . Her outfits on dry land may vary, but her Disney princess dress is a pink dress with puffed sleeves leaving her shoulders uncovered.

Her character: Ariel is a reckless and courageous young woman . She is always ready to go on an adventure to satisfy her curiosity and discover what is beyond the ocean. Tenacious , independent and with an unfailing will, she will not hesitate to disobey her father and take all the risks to make her dreams come true.
---
BELLE (THE BEAUTY AND THE BEAST)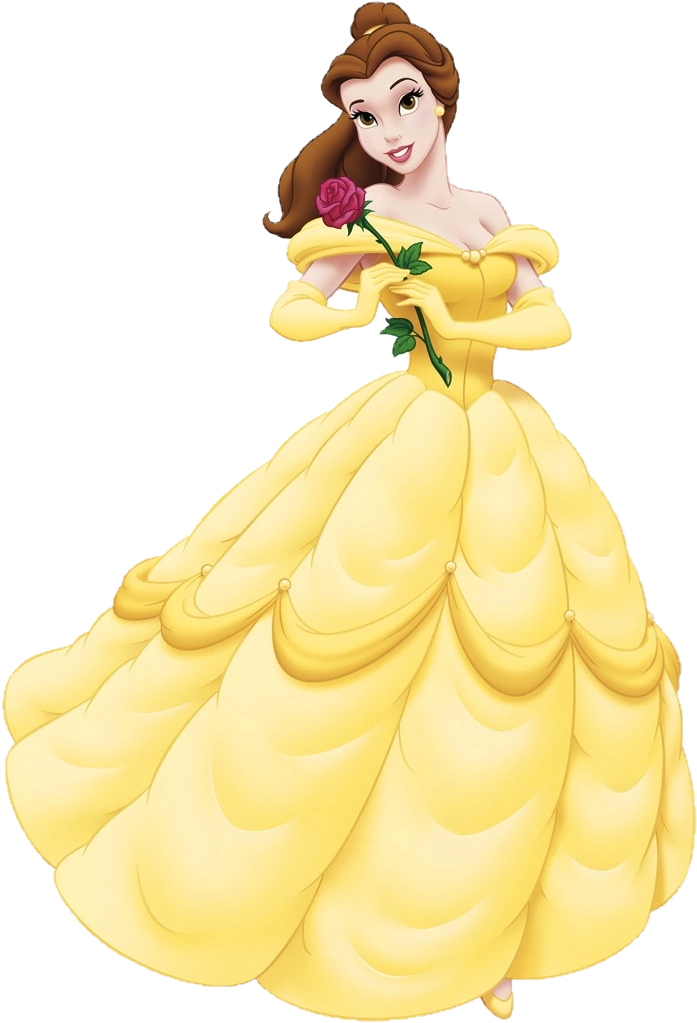 Belle stands out in her village by her physical appearance: she is graceful , and wears a blue dress over a white bodice (while the other inhabitants of the village wear more rustic colors). Her long brown hair is tied in a big blue knot. In her princess outfit, she wears a beautiful golden dress.

Her character : Passionate about reading and curious , Belle is an intelligent and open-minded princess . She is an authentic and very inspiring young woman with a big heart. She will not hesitate to sacrifice her own freedom for that of her father. She is also able to see beyond the appearance of those around her. Belle is also highly regarded for her generosity , loyalty and courage .
---
JASMINE (ALADDIN)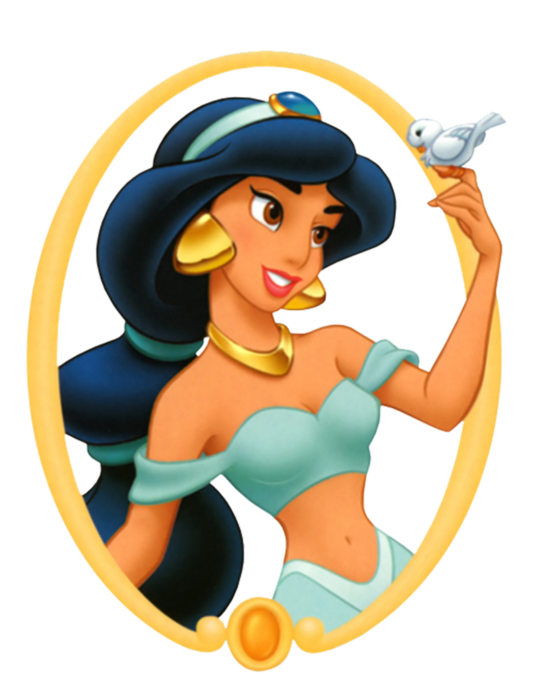 Jasmine's most iconic outfit is a blue outfit consisting of baggy pants and a cropped top and with her long dark hair tied in a ponytail separated into two sections and held by a headband adorned with a sapphire. She is a princess particularly recognized for her grace and gentleness.

Her personality : Jasmine is a princess who stands out especially for her daring , courage and assertive character . These qualities make her a strong and independent young woman who refuses to marry if it is not for love. She is also very daring , very intelligent and very open-minded .
---
POCAHONTAS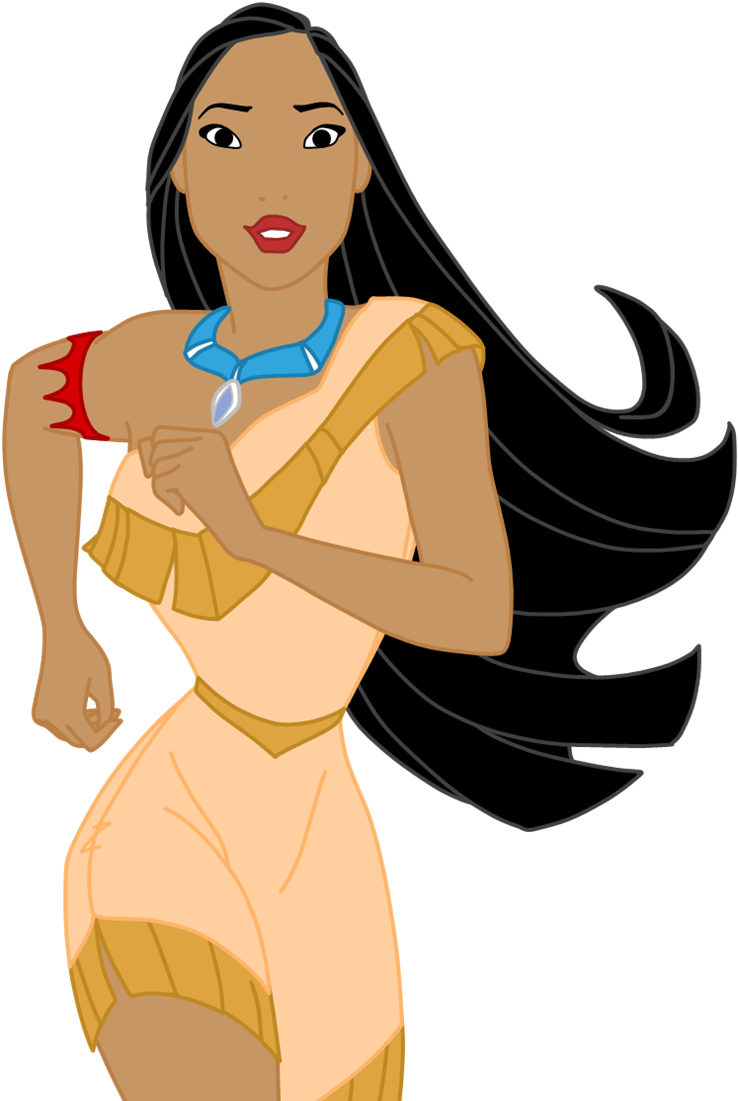 She lets her long brown hair float in the wind and wears a beige fringed dress with a single strap. She also wears during the film the blue collar offered by her suitor as a marriage proposal gift. Athletic , playful and agile , his favorite pastime is having fun in nature.

Her character : Pocahontas is a Disney princess both free and full of wisdom who lives in total harmony with nature. She is a strong , confident and daring young woman who is not afraid of anything. His intelligence , courage and kindness touch all those around him and especially Captain John Smith.
---
MULAN

For most of the film, Mulan wears a warrior outfit in an attempt to impersonate a male in the military. She is however commonly depicted as a princess wearing a yellow red and green dress.

Her character : By taking her father's place to go to war, Mulan shows herself as a determined young woman , who is not afraid of anything and above all, loyal . Thanks to her intelligence and courage , she managed to save her nation and honor her family. Mulan is a young woman of rare bravery who, despite her trials, has remained sure of herself and true to herself and her choices.
---
TIANA (THE PRINCESS AND THE FROG)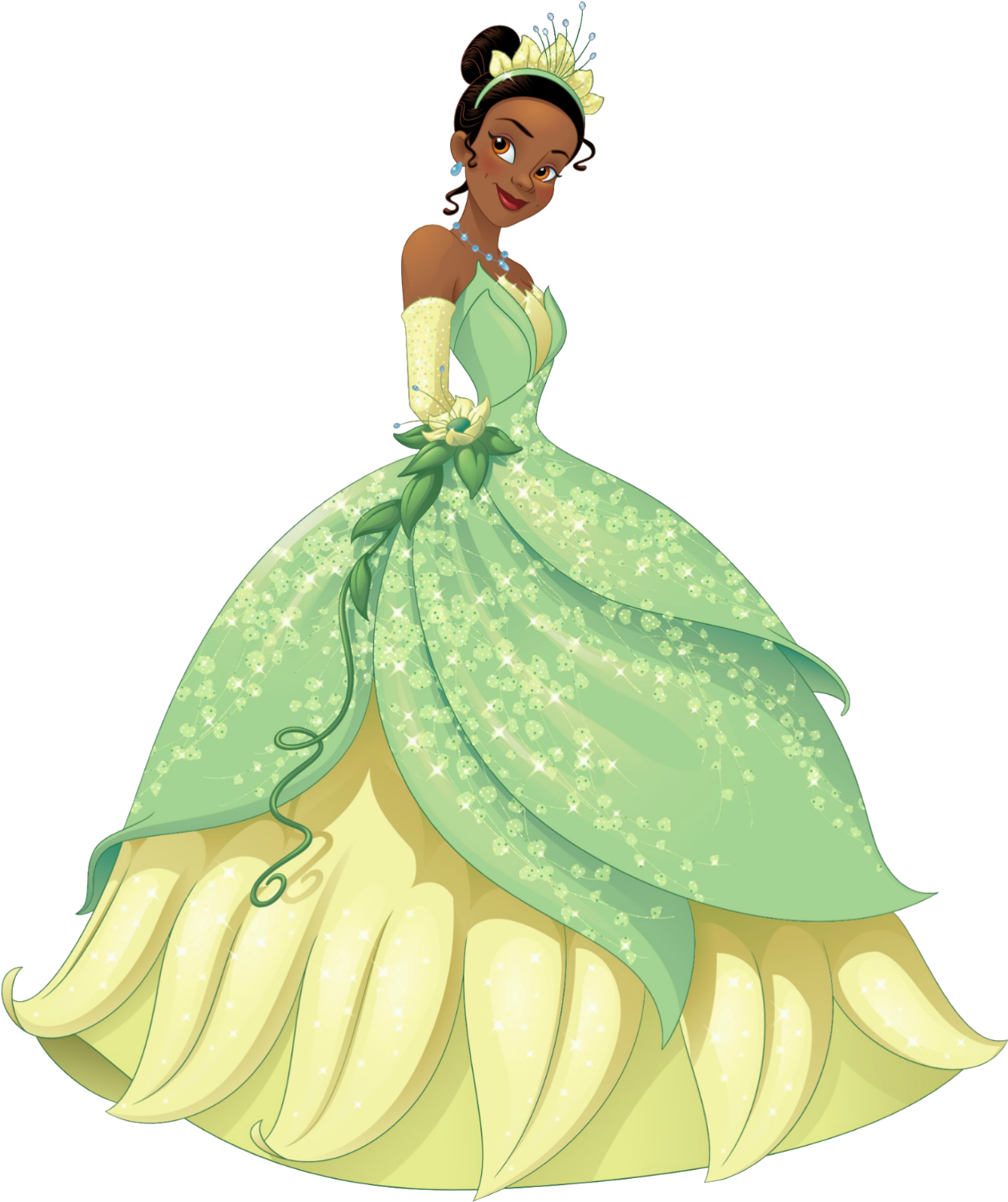 Tiana wears either her yellow waitress dress or a sky blue ball gown, but she is best known for her green princess dress reminiscent of the color of a frog .

Her character : Tiana is a young woman living in New Orleans who dreams of being able to open her own restaurant. A bit of a dreamer , Tiana is a princess determined to use her intelligence and talent to achieve her ambitions. She works hard and always shows a resource to get what she wants, even refusing help from others. Her self-confidence and her independence make her a true model .
---
RAPUNZEL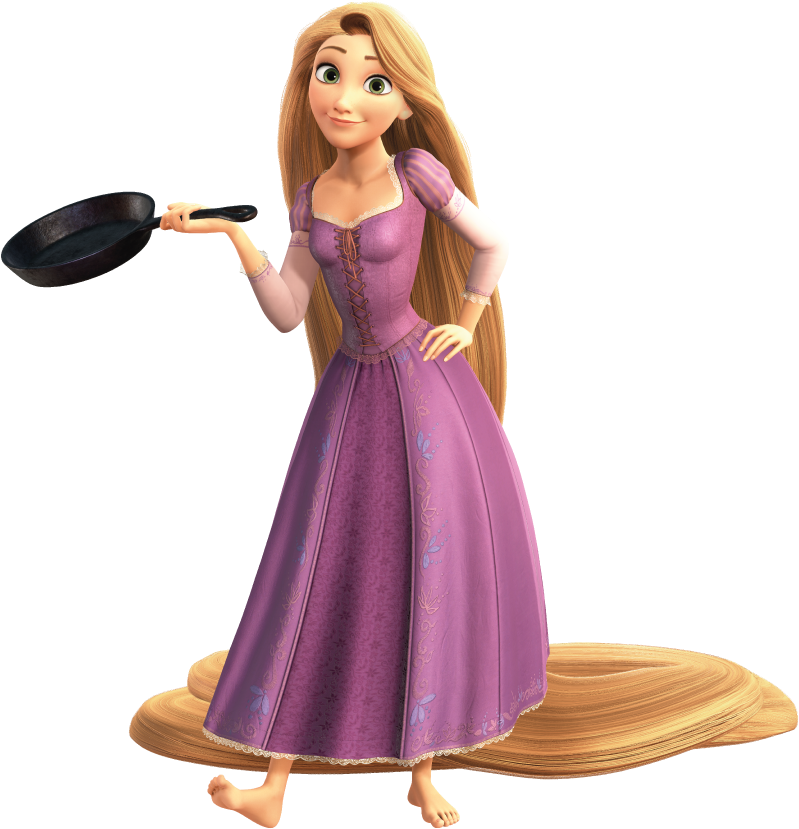 Mostly famous for her long blonde hair , sometimes styled into a long braid adorned with flowers. Throughout the film, she wears a lilac (pink / purple) dress with long sleeves.

Her personality : Rapunzel is a passionate princess but she is also a true artist at heart. She is bursting with energy , imagination and creativity . In her tower, she keeps busy doing all kinds of manual activities. But deep down, she is curious and dreams of discovering what is hidden beyond her tower … She is a modern princess : she represents the perfect balance between gentleness and self-assertion , but she knows how to listen to her heart when necessary.
---
MERIDA (REBEL)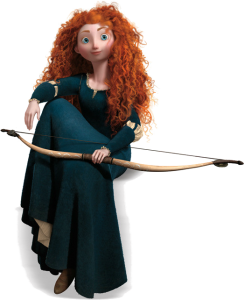 Mérida wears a deep green velvet dress and often holds her bow in her hand. She wears a long red hair that is curly like a mane
Her character : Mérida is a Disney princess who stands out particularly for her strong character . She is a strong , courageous , determined and self- confident princess who dreams of freedom. She is also athletic and feels more comfortable in archery or horseback riding than in a corset dress. She is a princess determined to take the reins of her life and forge her own destiny .
---
MOANA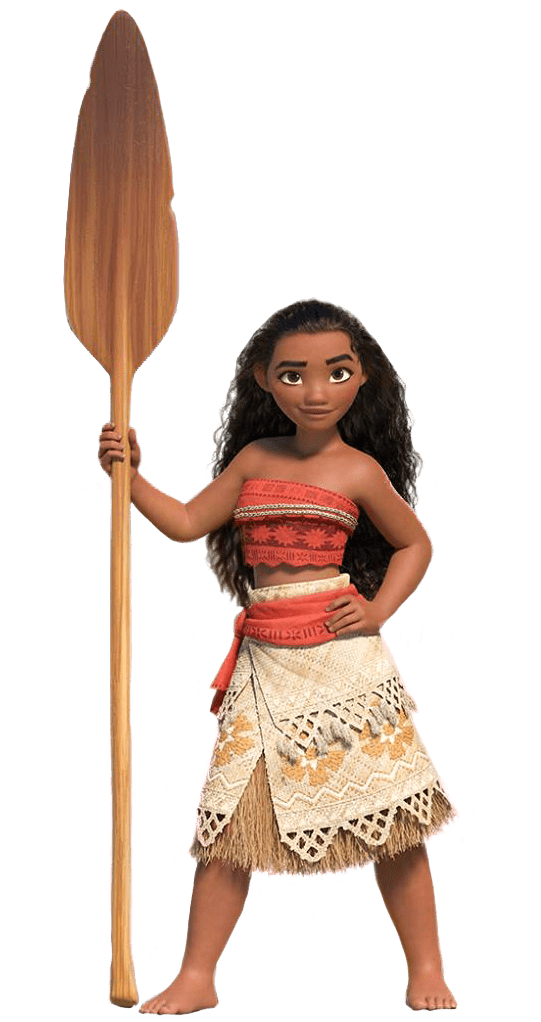 MOANA sports long curly brown hair and wears a beige loincloth skirt with a red bustier top. She usually wears Tefiti's heart around her neck.
Her personality: MOANA is a tenacious, optimistic, determined and caring young woman who tries to find her way. Despite your father's warnings, she cannot resist the call of the ocean and will not hesitate to set sail on her own in her small boat to save her island.
She is an independent princess, courageous and determined in all circumstances. She is also an intelligent young woman who has a great ability to solve any problem that comes her way.
ARE YOU LOOKING FOR A DISNEY PRINCESSES GIFT IDEA?
If you are looking for a gift idea for a child fan of Disney princesses , you will find on the GYOBY TOYS site a multitude of Disney and other brand. Like ROBOTIME.
Also don't forget to subscribe to our database to get coupons and offers in the form below